Le parcours International Entrepreneurship
Filière International Entrepreneurship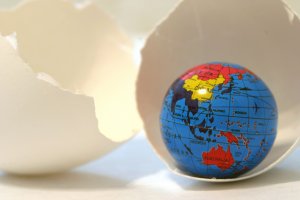 Ce programme est ouvert aux étudiants de la Grande École qui souhaitent se spécialiser dans l'entrepreneuriat lors de leur semestre d'études à l'étranger.

Les étudiants passeront une durée totale de séjour de 4 mois minimum aux USA. En effet, ils peuvent, grâce à notre partenaire, aussi y effectuer un stage non rémunéré de 4 mois dans la foulée de leur semestre d'études.
Le séjour se déroule à Berkeley (University of California Berkeley - Extension) .

Les cours proposés sont les suivants:
Introduction to Entrepreneurship and Opportunity Recognition

Finances for Entrepreneurs and Small-Business Owners

Leadership for Entrepreneurs

Marketing Strategies for Entrepreneurs
Ils pourront aussi choisir des électifs parmi:
Business Negotiation

Developing a Business Plan for Starting Ventures

Web Technology Entrepreneurship

Adaptable Management for an Entrepreneurial Environment
Les étudiants ont donc ensuite la possibilité d'effectuer un stage de 16 semaines aux USA. Notre partenaire de Berkeley vous aidera dans cette démarche.

Notez que pour ce parcours spécifique, une participation financière des étudiants est attendue. Les frais de scolarité sont d'environ 8,500 US dollars pour 2018 auxquels il conviendra d'ajouter (comme toujours aux USA !) les assurances obligatoires et les divers fees exigés par l'université. Ces frais additionnels sont d'environ 3,500 US dollars. Le coût est donc d'environ 12.000 USD. Ils s'ajoutent aux frais de scolarité payables à Audencia.

Si vous souhaitez faire le stage, l'Université de Berkeley exigera également une participation financière. Le coût se situera aux alentours de 3.000 USD.

Pour postuler à ce programme, vous devez effectuer la demande au 15 mai de l'année qui précède votre départ. Votre candidature doit comporter une lettre de motivation ainsi que la copie de votre score de TOEFL et être adressée à Madame Thibaudeau (cthibaudeau@audencia.com). Vous devez avoir 79 au TOEFL Ibt pour postuler. Pour toute question, vous devez néanmoins vous adresser à John Harland (jharland@audencia.com) ou à Guillaume Blaess (gblaess@audencia.com)

Les étudiants obtiendront le "International Diploma" de UC Berkley Extension à la fin de la formation.
Le nombre de places est limité à 15 étudiants.

ATTENTION : les départs ne sont possibles que en SPRING!

Ce programme est destiné à des étudiants qui viennent de tous les horizons ; la population d'étudiants internationaux est donc conséquente. Notez cependant que le groupe est en moyenne constitué de 35 participants.
Veuillez trouver ci-dessous davantage d'informations sur les cours :


INTRODUCTION TO ENTREPRENEURSHIP AND OPPORTUNITY RECOGNITION
Acquire the knowledge to become a successful entrepreneur and avoid common pitfalls. By exploring your own entrepreneurial strengths and weaknesses, you gain a foundation for further study in how to build your business. Prepare to define and refine the idea, develop the opportunity, and plan and deliver the business venture planning. You also learn the importance of the business plan as preparation for launching a business venture, managing the business and obtaining investor dollars. On successful completion, you:
build an understanding of your readiness to be an entrepreneur,

develop a clear method for idea generation and market validation,

know available techniques for opportunity development,

understand the elements of a successful business venture,

prepare a mini business proposal.
FINANCES FOR ENTREPRENEURS AND SMALL-BUSINESS OWNERS
Every budding entrepreneur or small-business owner needs to know how to use and leverage fundamental tools, including how to read basic financial statements; understand product costing, initial profit-and-loss development and break-even analysis; manage cash flow; and comprehend various revenue models. In a hands-on environment, you learn how to use integrated Microsoft Excel spreadsheets to develop practical financial projections that can immediately impact business operations. At the end of the course, you can:
identify selected websites to obtain financial information and review examples;

develop models associated with income projection, cash flow projection and balance sheet;

set up a preliminary chart of accounts planned for business use;

place "costs of goods sold" and "operating expenses" in your own partial business income statement;

conduct a basic market research assignment about pricing.
LEADERSHIP FOR ENTREPRENEURS
Starting a new business that will survive involves more than a technology or service idea and a business plan. Of the 1.5 million new businesses started in the United States each year, 80 percent fail in the first five years, and 80 percent of the survivors fail in the following five years. To survive, the entrepreneurial leader must adjust both focus and leadership style as the company moves from startup through development of infrastructure and finally to enterprise. By examining the leadership qualities of successful entrepreneurs, you understand how they proactively adapt their focus and leadership styles to enhance the growth potential of their businesses. At the end of the course, you are able to:
understand the personalities of leadership and the concept of leading from strengths;

identify the break points between companies in startup, infrastructure development and enterprise stages of business growth;

place the appropriate emphasis on revenue and profit, people and process for each stage;

comprehend the relative emphasis on building and protecting at each stage;

apply dominant and facilitative leadership styles to each stage;

prioritize responses, based on stage of growth, to multiple business challenges as they arise;

use transformational pyramids to create differential advantages for employees, customers and investors, and apply this analysis to your business model;

know when and how it may be appropriate to increase risk to significantly boost company growth;

complete a business leadership plan and presentation.
MARKETING STRATEGIES FOR ENTREPRENEURS
Obtain the fundamental knowledge of marketing concepts, terminology and practices essential to launching entrepreneurial endeavors and creating successful marketing strategies. In addition to understanding the influence of branding and the importance of consumer behavior and buying power, you learn to use Web 2.0 and social-media tools, video marketing, search engine marketing and optimization, viral marketing, email marketing, event marketing and so forth. The intent is to provide a wealth of practical, executable and affordable strategies to deliver tangible results. Upon successful completion, you should:
recognize the importance of branding, packaging and labeling;

understand consumers, their buying power and the factors that affect their behavior;

grasp research and decision-making strategies in products and pricing, wholesaling, retailing and physical distribution of a product;

think critically, creatively and independently about the impact of new-media technologies on media.
BUSINESS NEGOTIATING
Study a practical, positive approach to effectively negotiate all kinds of real-life situations, with an emphasis on business negotiations. By applying the concepts learned, you can facilitate strategically planned negotiations, improve working relationships with coworkers and superiors, enhance organizational effectiveness, create positive outcomes for yourself and other parties, understand effective group and interpersonal conflict management, and be successful in international and multicultural negotiations. By taking this course, you:
receive a basic understanding of the objectives, principles, concepts, terms and procedures in a negotiation process;

learn the fundamentals involved in successful conflict resolution;

complete exercises utilizing persuasion, bargaining and negotiation;

analyze the reasons negotiations succeed and fail, and develop the skills to ensure success;

discover the differences inherent in domestic and international negotiations;

understand that negotiations are a way to build long-lasting relationships based on mutually beneficial solutions.
ADAPTABLE MANAGEMENT FOR AN ENTREPRENEURIAL ENVIRONMENT
Small businesses and start-up ventures typically undergo constant change, whether through growth, mergers and partnerships, new investments, changing directions to keep pace with competitors, or other factors. These ventures also face stiff competition for funding and continuous pressure to grow and demonstrate their economic viability to investors. Professionals working in an entrepreneurial environment in a management role need to be armed with tools and techniques to address the challenges of developing and maintaining a productive work flow in a pressurized environment. Learn to motivate creative teams in a fast-paced, changing and often highly competitive organization. Explore organizational models that are suitable for small and medium-sized start-ups, as well as strategies to build a healthy and functional organization. Upon successful completion of the course you are able to:
understand the types of organizational structures common to small and medium-sized businesses and how to manage productive and professional teams in an often informal climate

understand personality types using traditional Myers-Briggs categories, and learn strategies to build high-functioning teams of diverse people

recognize how the power-distance index (PDI) and hierarchy can vary within different organizational cultures and countries; analyze case studies of successful ventures with high and low PDI

understand and apply successful tools and strategies for building teamwork and creativity in a start-up environment; learn techniques for brainstorming and getting a creative process moving

understand change and tools for managing change in a constantly shifting and evolving start-up

gain familiarity with conflict-resolution models and be able to apply them to real-world cases and scenarios common to the entrepreneurial environment

analyze case studies of successful start-ups that are now leaders in their industry and understand their recipe for organizational success; sample studies include ClifBar, Pixar within Disney, Apple and Android

participate in a field trip to a local Bay Area business with an informal and creative work environment and interview management staff
DEVELOPING A BUSINESS PLAN FOR STARTUP VENTURES
This capstone course provides you with the opportunity to participate in a collaborative workshop environment where you review all the previously learned steps in the business planning process for a business venture. You work with other students—prospective or current business entrepreneurss—to write, review, critique and further develop your business planning, writing and communication abilities. The end goal is for you to complete a comprehensive business plan for your own venture, using the knowledge you have gained in previous courses. By collaborating with the other students, you learn how to present your business plan to potential investors, partners and early adopters. On successful completion, you:
are able to apply all fundamentals required to write a well-structured business plan

understand the development of a formal business plan

gain experience in developing key components of the business plan into an executive summary

possess knowledge of the different communication styles and methods for delivering the message of a business plan

acquire skills in the development and delivery of various business plan presentations designed for a variety of audiences
WEB TECHNOLOGY ENTREPRENEURSHIP
Get an introduction to Web technology entrepreneurship in a fast-paced and hands-on way. Examine three dominant themes throughout this course: customer development, product management and business development. Learn about the context of Internet start-ups, the process of launching a Web startup, and strategies and actionable steps that can help turn a new idea into a profitable company. Begin with an overview of the startup ecosystem and culture, then study business analysis and market research, then learn about Web application product development, and, lastly, understand Lean startup methodology, marketing and finance. Web technology entrepreneurship is a highly technical subject matter, and this introductory course does involve technical implementation (although no prior technical experience is required). On successful completion, you:
understand the role Web startups play in the U.S. economy and culture, and how it differs from more traditional businesses

are able to prepare a pitch deck and do basic market research to determine if an idea is a viable business opportunity

understand the various components that go into a website and the general website building process

understand how highly complex custom websites work, and the general architecture behind them

are able to develop a basic custom website as a foundation for a Web startup

understand Lean startup methodology, customer development models and Agile software development

understand startup marketing, including user acquisition, user engagement and more

understand startup finance, equity and incubation models